This set contains a collection of street objects, e.g. for creating construction zones in LOTUS.
The set currently contains the following objects:
Excavator
2 piles of stones
2 piles of sand
Container
rubble containers in red, orange, and green. Both full and empty.
safety beacon
safety beacon lamp yellow (off, on, flashing)
safety beacon lamp red (on, off)
delineator post (white, yellow)
Concrete pipe
Construction traffic light
All objects are based on German road objects.
Safety Beacon Lamp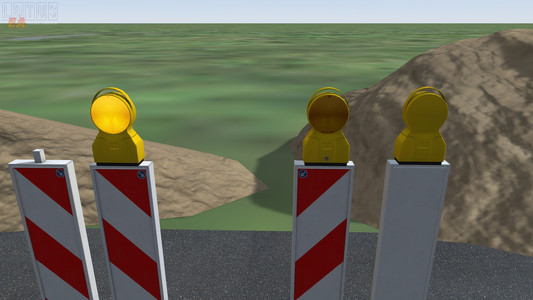 Configurations
The lamp offers 4 modes which can be set inside the map editor.
Flashmode:
0: off
1: on
2: blinking
3: blinking on-low

Setting 0 or 1 might not have a visible effect inside the map editor but will work correctly in game.
Absturzsicherung